ATELIER PICHA: laboratory for cultural innovation in Congo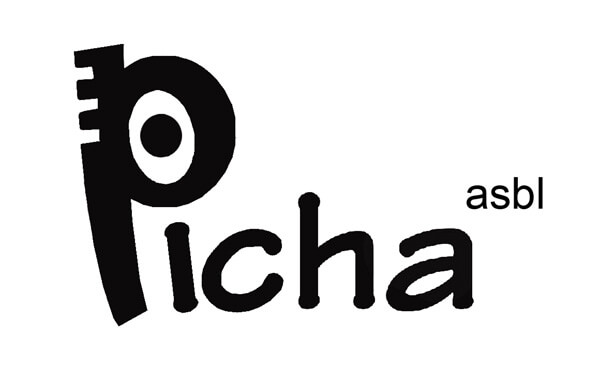 Picha also seeks to be a project incubator and laboratory. Fuelled by a sense of urgency, Picha asked itself how local artists could benefit from the general interchange sparked by globalisation without giving into an homogenisation of styles or viewpoints. So it developed an experiential tool to guide artists both conceptually and methodologically in the creation of their artistic projects : Atelier Picha.
Lucrezia Cippitelli, pedagogical and artistic coordinator of the second edition of Atelier Picha, was chosen by Picha asbl for her pedagogical experience in Cuba (MediaLab) and Addis Ababa (Master in Art). Guest speaker at the first edition of Atelier Picha in 2017, she already has a knowledge of Lubumbashi, the actors and the target audience.
Atelier Picha is a horizontal space of shared and citizen pedagogy that activates in Lubumbashi an innovative cultural and artistic production.
The programme started in February 2019 and included 4 workshops over 18 months guided by experts invited to Lubumbashi to share a journey of professionalization and mediation on the axes: Production/Organization; Writing and Communication; New Networks/Dissemination; Archives/Images/Photography.
Ver más sobre este proyecto
Lubumbashi is the second largest city in Democratic Republic of the Congo. The main industrial centre of the mining district of southeastern Congo, it lies 110 miles (180 km) northwest of Ndola, Zambia. Lubumbashi is the name of a small local river. The town was established by Belgian colonists in 1910 as a copper-mining settlement and was designated an urban district in 1942. Most regional mining companies are headquartered in Lubumbashi, which is the transportation centre for mineral products (copper, cobalt, zinc, cadmium, germanium, tin, manganese, and coal) from the towns of Likasi, Kolwezi, Kipushi, and others. Mineral exploitation has been dominated by a government-owned organisation, but foreign mining companies are also in evidence. The city's other industries include printing, brewing, flour milling, and the production of confectionery, cigarettes, brick, and soap. Lubumbashi has a civic auditorium, a national museum, a Roman Catholic cathedral, and the Society of Congo Historians, as well as the University of Lubumbashi founded in 1955.