Nerikomi: a millenary Japanese technique
In March 2020, about to start quarantine, I understood that I was going to have time alone to develop something new and started experimenting with the Nerikomi technique.
Nerikomi is a Japanese technique in which you work with coloured clays that have up to twenty percent pigment in their composition. These pigmented masses are arranged vertically but imagining how they would look in cross-section because that is where the drawing, which is in fact a sculpture, is revealed.
In this creative process the making is blind, I have to imagine and think, remembering how and where I put each of the pieces. When I open them and cut them, it is always a total surprise. Often different from what I had imagined.
In my creations, I am the architect who makes this happen and makes it happen in this world. In fact, I feel that these pieces respond more to another order, to an order of nature, which has more to do with the colours of the wings, the butterflies or the flowers. More than what I can imagine and control with my eyes and my hands.
What fascinates me about this technique is that you get multiple pieces and each and every one of them has the same artistic value. 
As an artist I am not interested in making unique pieces. All my works are a minimum of six copies because I believe that one should not limit oneself. Why can't art be more accessible to everyone?
I also developed this technique inspired by my last work carried out in 2016, a performative banquet based on the work « The Garden of Earthly Delights » by Bosch.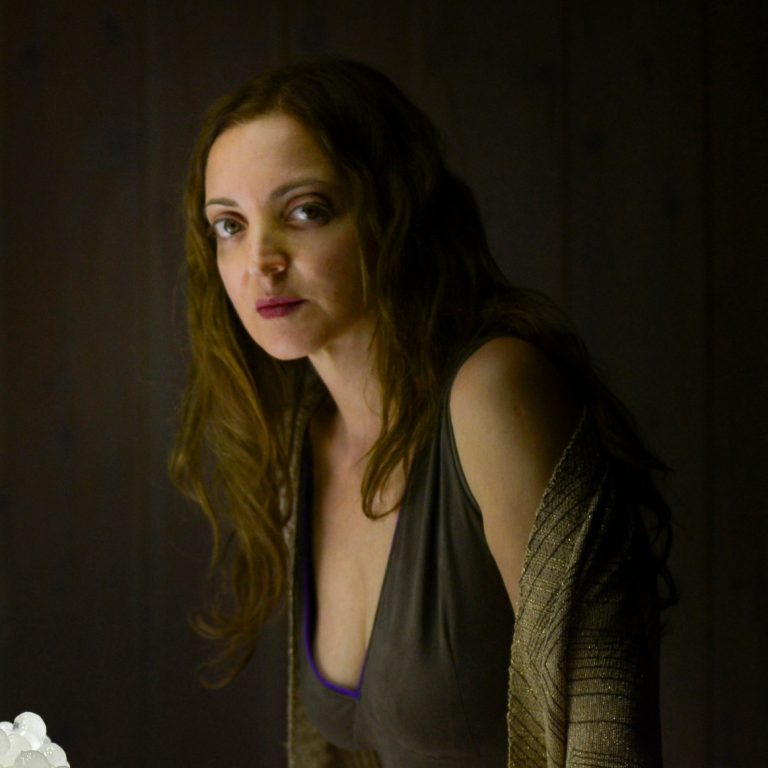 Born in Rosario in 1964. Lives and works in Buenos Aires.
She works with sculpture, clothing, installations, photography and video installation. 
In her works she denounces the violence of which the body is a victim, the axis of her research.
In the last few years she has been composing stage productions of episodes in the history of art in which she includes herself, embodying paradigmatic female subjects.
Her pieces combine an acute beauty with a discomfort that is difficult to resolve. 
Some of her outstanding projects are « Unfinished Rhapsody » (Amalia Lacroze de Fortabat Art Collection, 2015, 55th Venice Biennale, 2013), and « Monographic Exhibition » (Daros Latinoamérica, 2011).