PICHA, the Congolese association at the forefront of artistic activism in Africa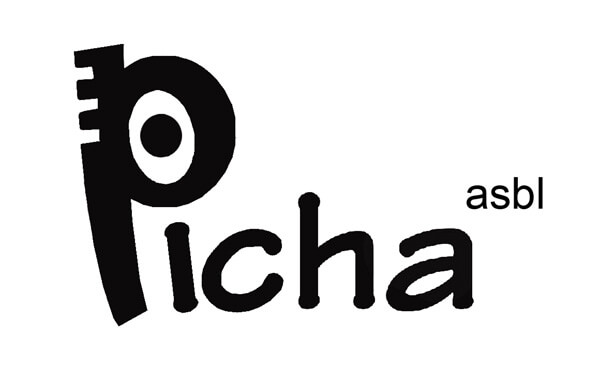 Picha is an independent art initiative that seeks to support and promote artistic creation in the Democratic Republic of Congo. It aims to foster an artistic perspective on the indigenous reflection of the historical and social environment of Lubumbashi and the surrounding region. Since its start in 2008 – after the organization of the first Lubumbashi Biennale -, Picha's initiatives has led « artistic activism, creative actions, accompaniment of artists, production and diffusion » in this vibrant arena that, up until then, served mainly as a source for researchers and artists from elsewhere, while local practitioners found extreme difficulties to elaborate and diffuse their projects locally. 
Picha offers visibility for contemporary art in Lubumbashi by providing a venue for exhibitions, events, artistic creation, publishing, archiving, training and guiding artistic processes.
Picha created the following platforms:
>> The Biennale of Lubumbashi, which evolved to one of the most dynamic and exper- imental artistic events on the African continent, providing a platform for artists and cultural actors, and a framework for international exchange.
>> Picha Atelier is a permanent training programme dedicated to the production and dissemination of participatory artistic and cultural projects. Atelier Picha enables a new generation of Congolese artists and cultural producers to network with other local and international cultural agents. The programme offers professional support and a period of research and production to young people in the conceptualisation of their project. Since 2017, Picha has made it possible for a dozen emerging artists from all over the country to take part in the workshops. In 2019 and 2020, Atelier Picha collaborated with Picha's partner institutions, e.g. Sharjah Art Foundation (Sharjah), Market Photo Workshop (Johannesburg), Gasworks (London), Art Hub Asia (Shanghai), Universidad Distrital de Colombia (Bogotá), Raw Material Company (Dakar). The artistic director is Lucrezia Cippitelli.
>> Picha residency program, inviting artists from the continent and abroad (Brazil, Germany, Uganda, etc) since 2014.
>> Galerie Hangar, a locally run gallery to promote local artworks since 2015.
Lubumbashi is the second largest city in Democratic Republic of the Congo. The main industrial centre of the mining district of southeastern Congo, it lies 110 miles (180 km) northwest of Ndola, Zambia. Lubumbashi is the name of a small local river. The town was established by Belgian colonists in 1910 as a copper-mining settlement and was designated an urban district in 1942. Most regional mining companies are headquartered in Lubumbashi, which is the transportation centre for mineral products (copper, cobalt, zinc, cadmium, germanium, tin, manganese, and coal) from the towns of Likasi, Kolwezi, Kipushi, and others. Mineral exploitation has been dominated by a government-owned organisation, but foreign mining companies are also in evidence. The city's other industries include printing, brewing, flour milling, and the production of confectionery, cigarettes, brick, and soap. Lubumbashi has a civic auditorium, a national museum, a Roman Catholic cathedral, and the Society of Congo Historians, as well as the University of Lubumbashi founded in 1955.